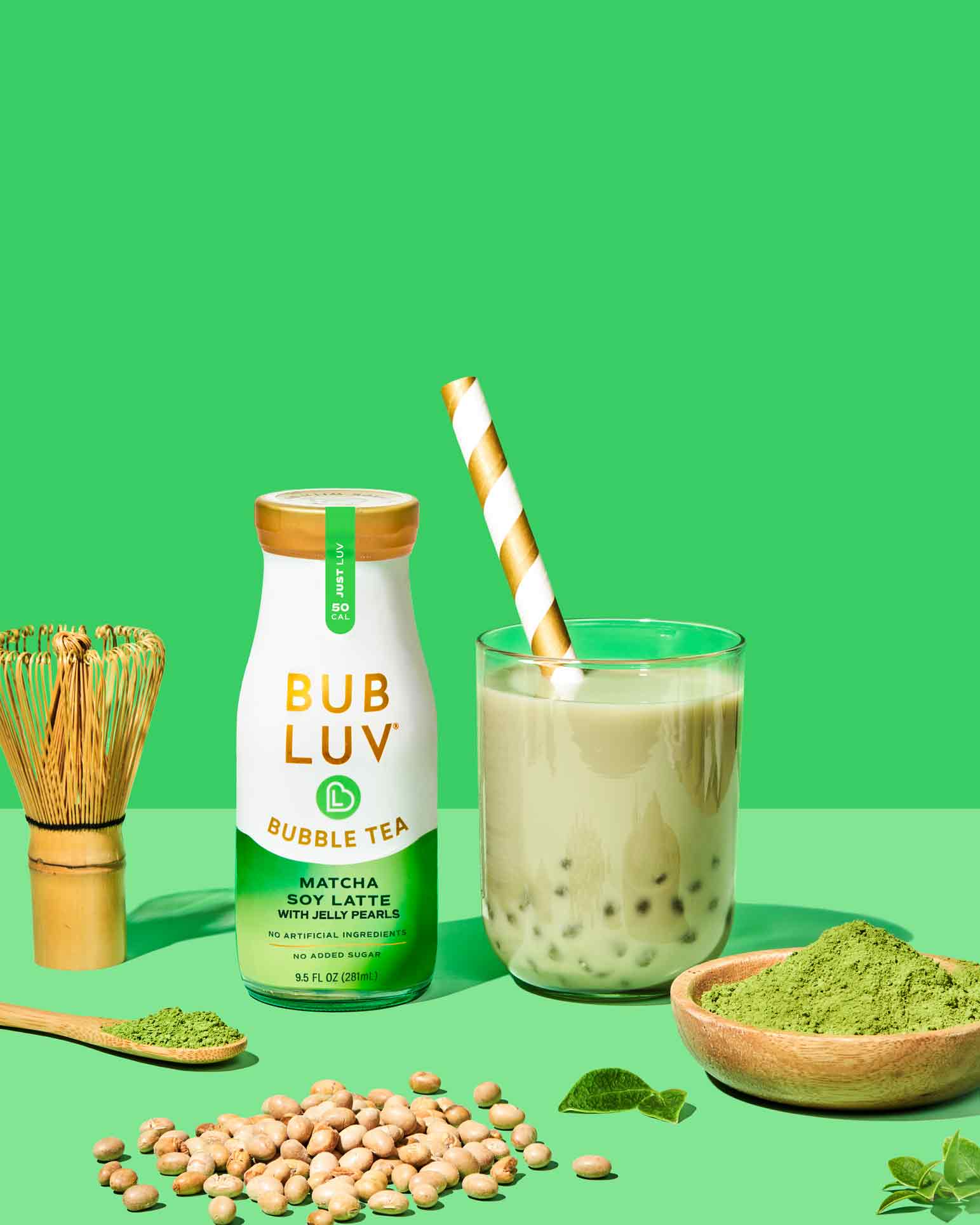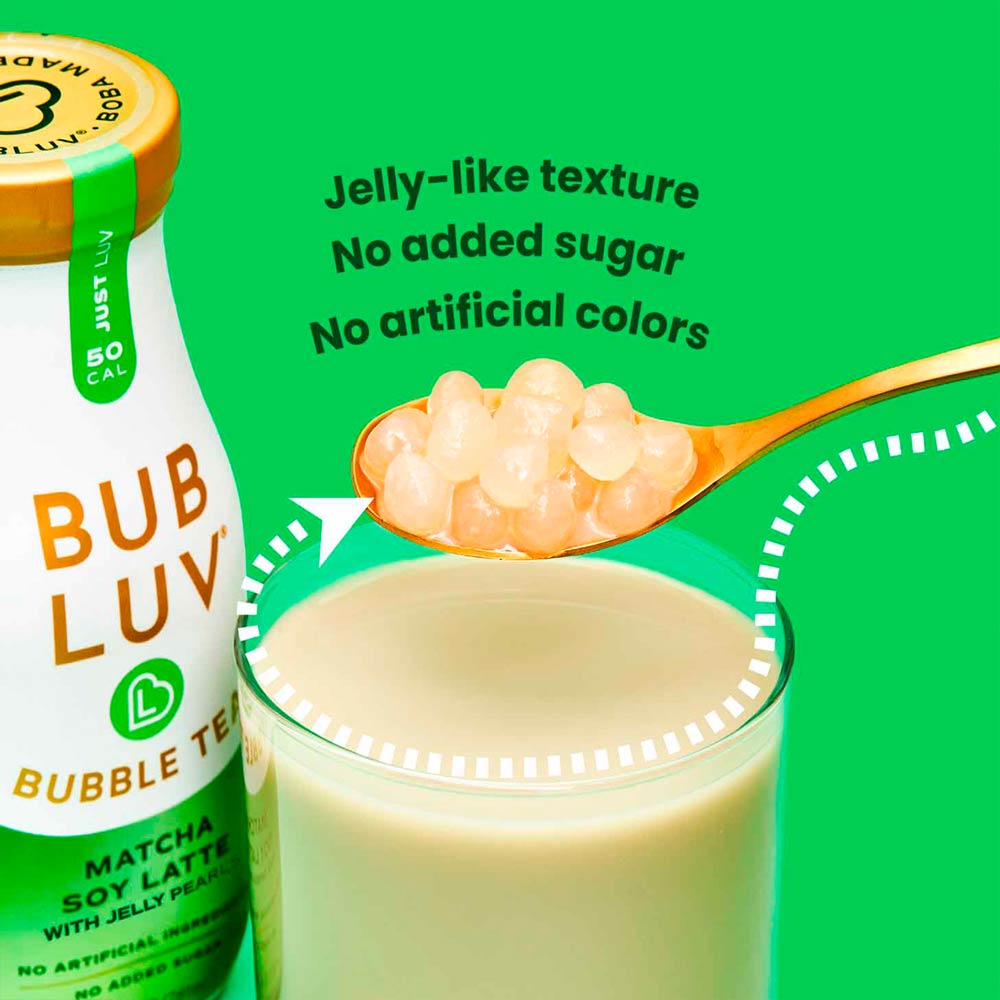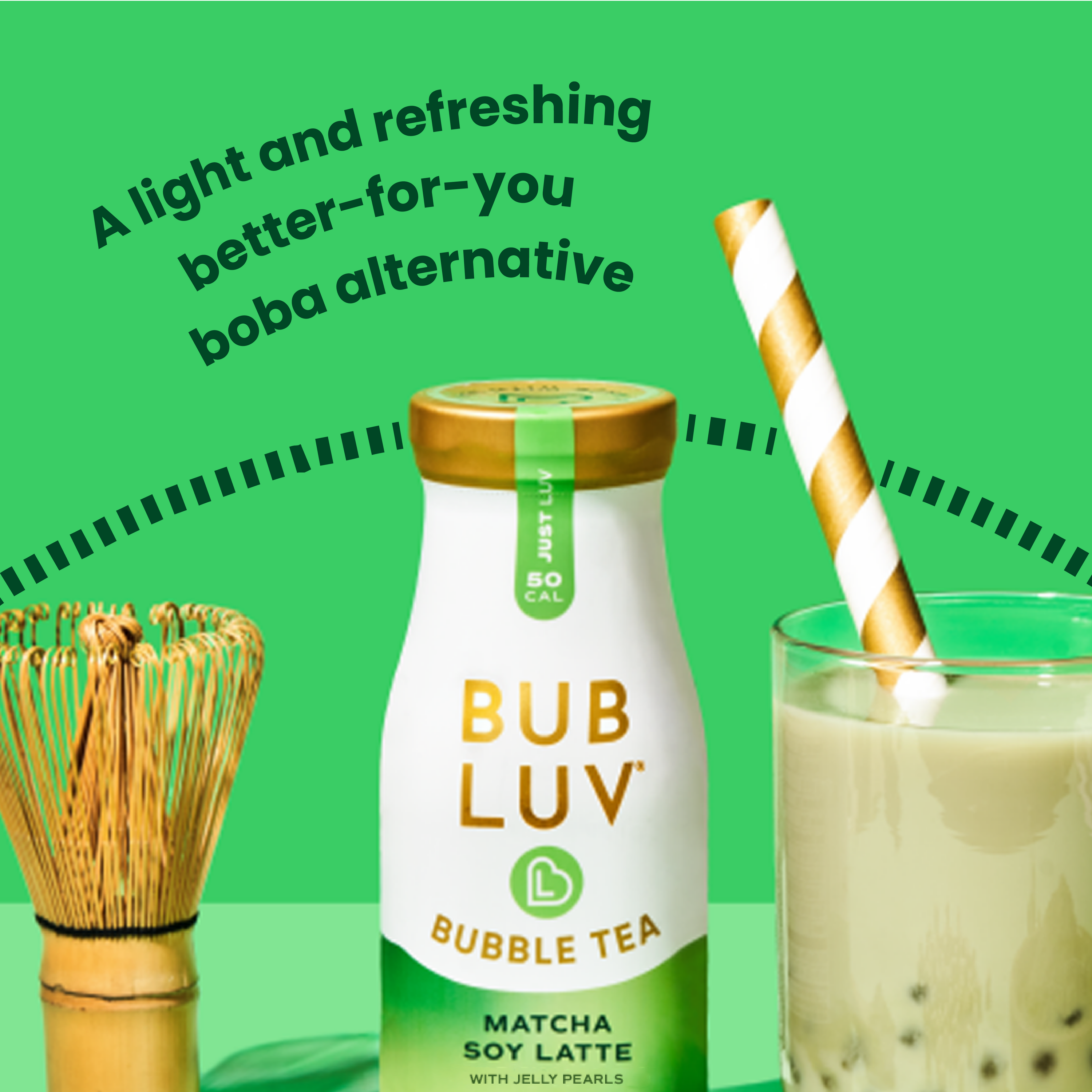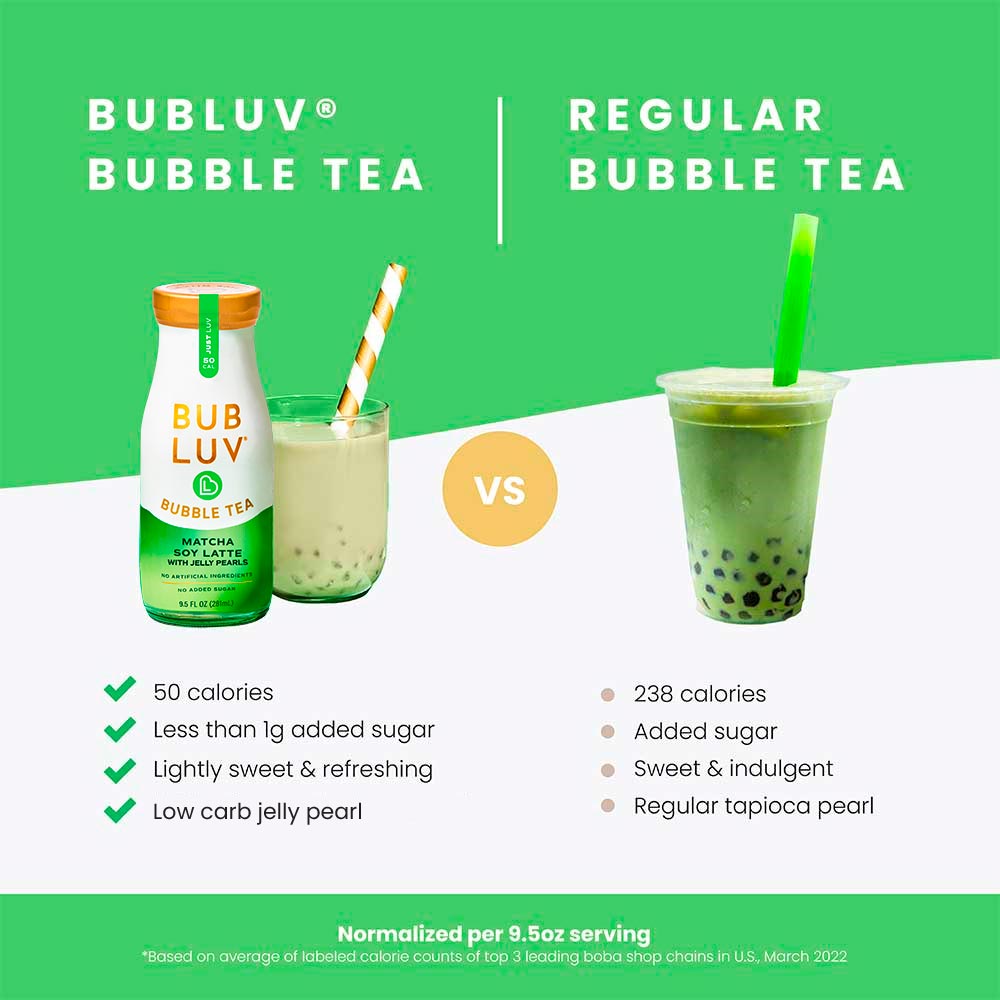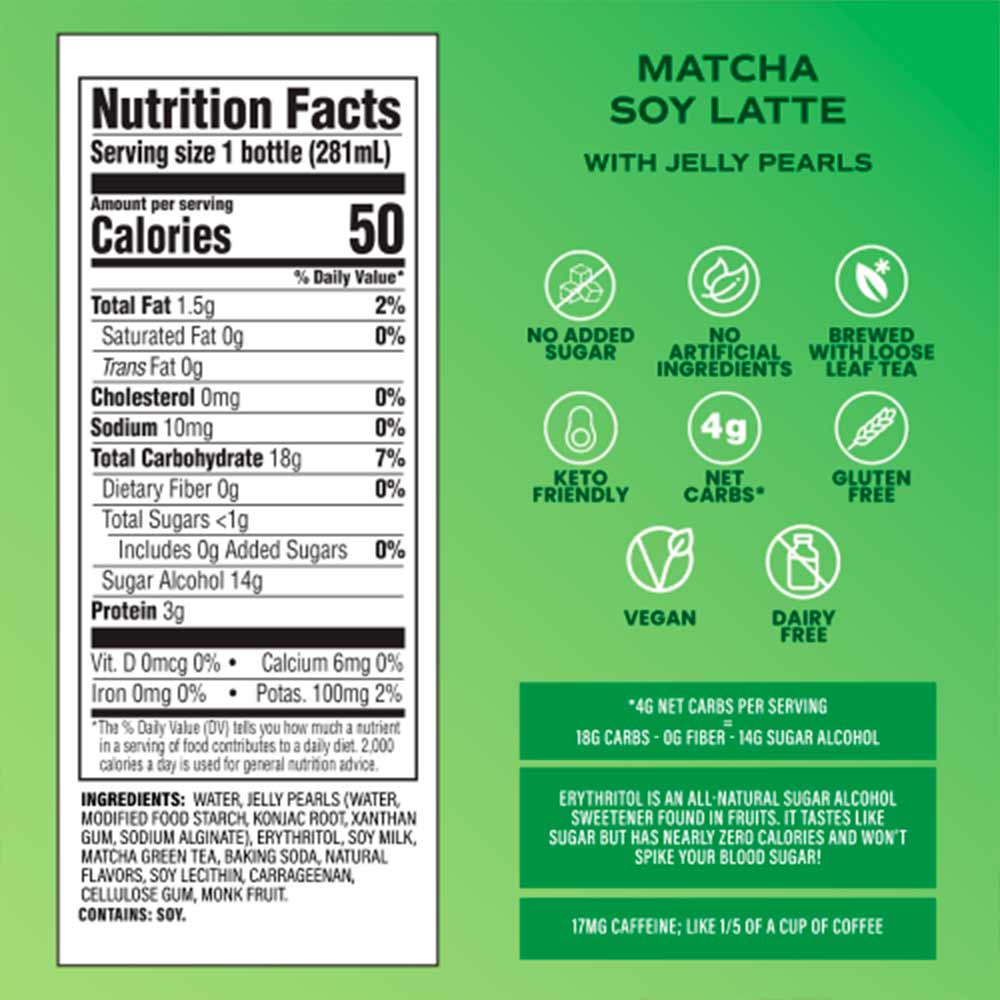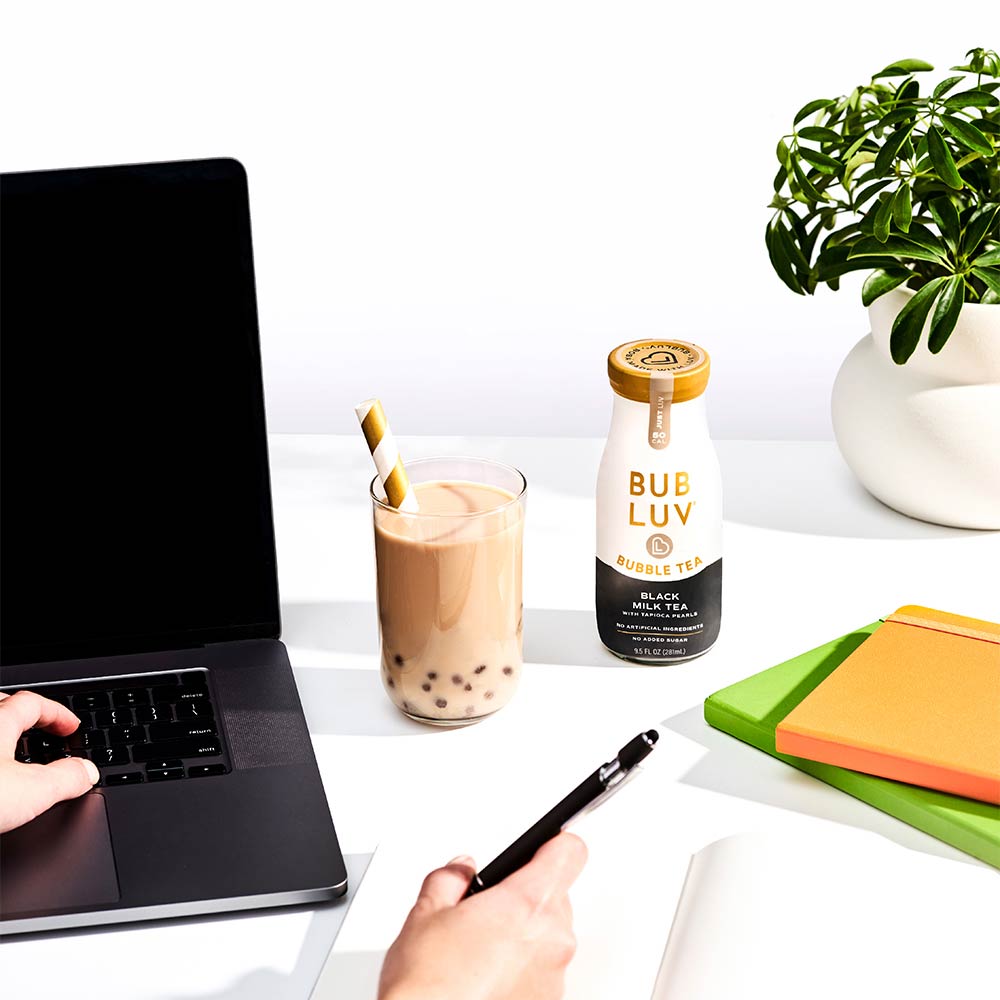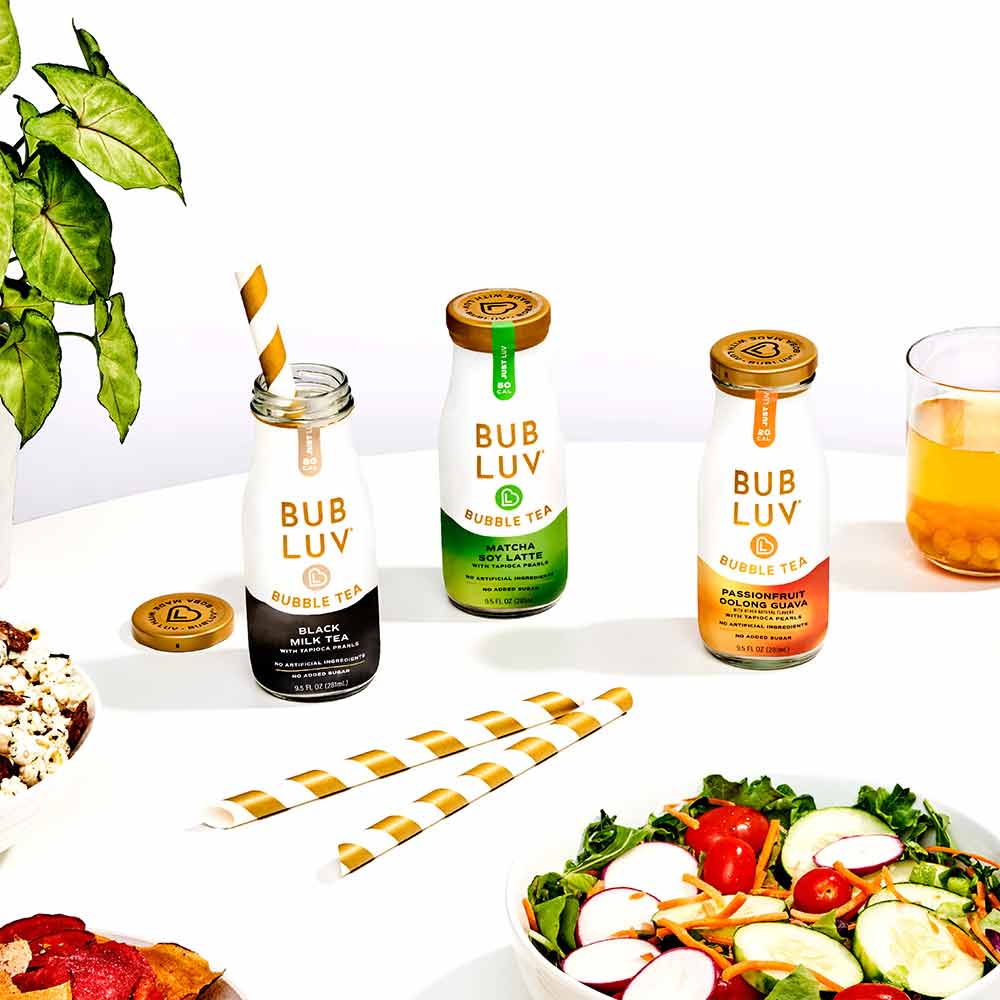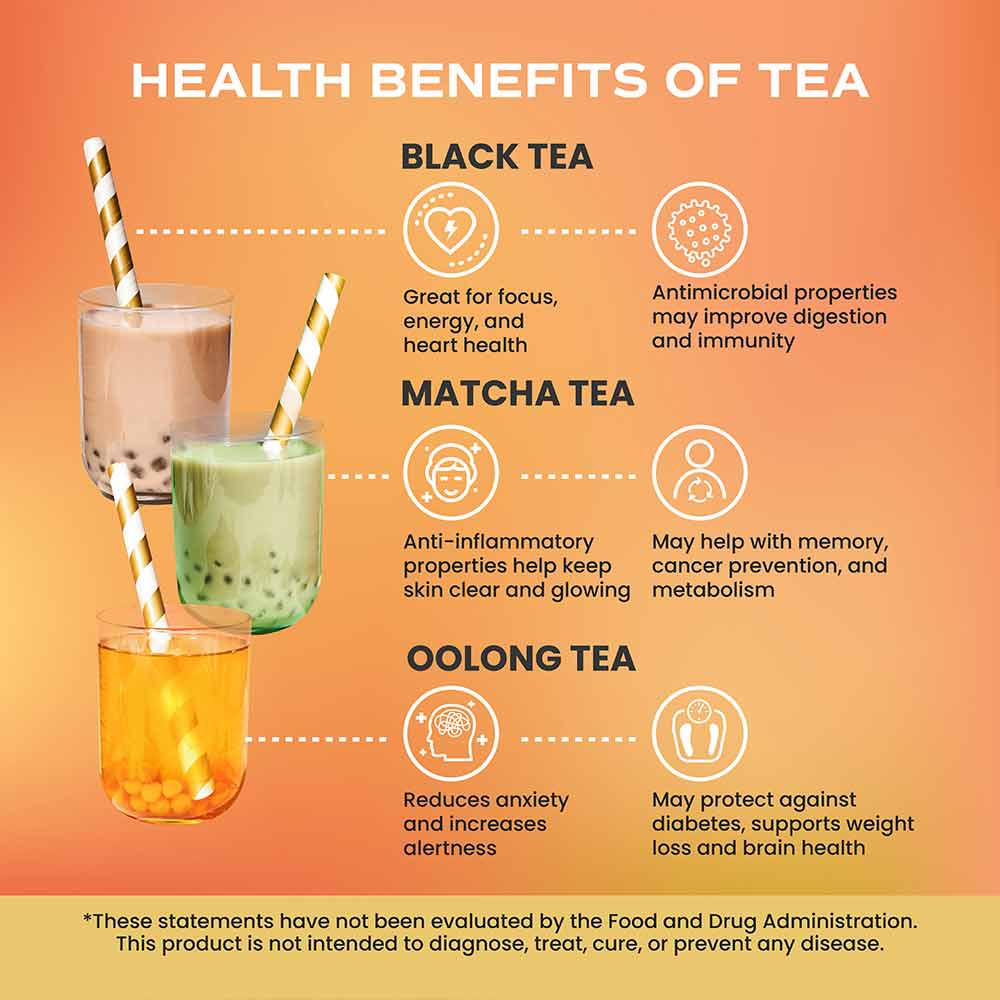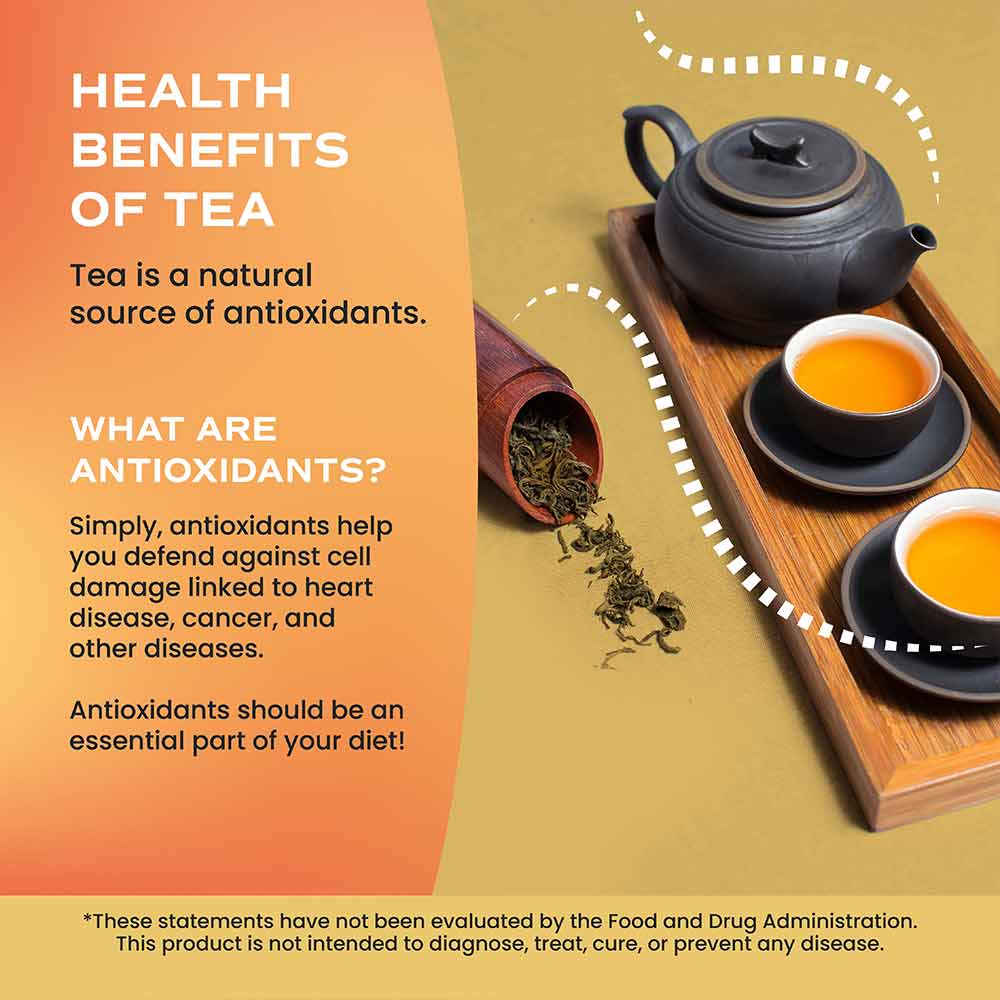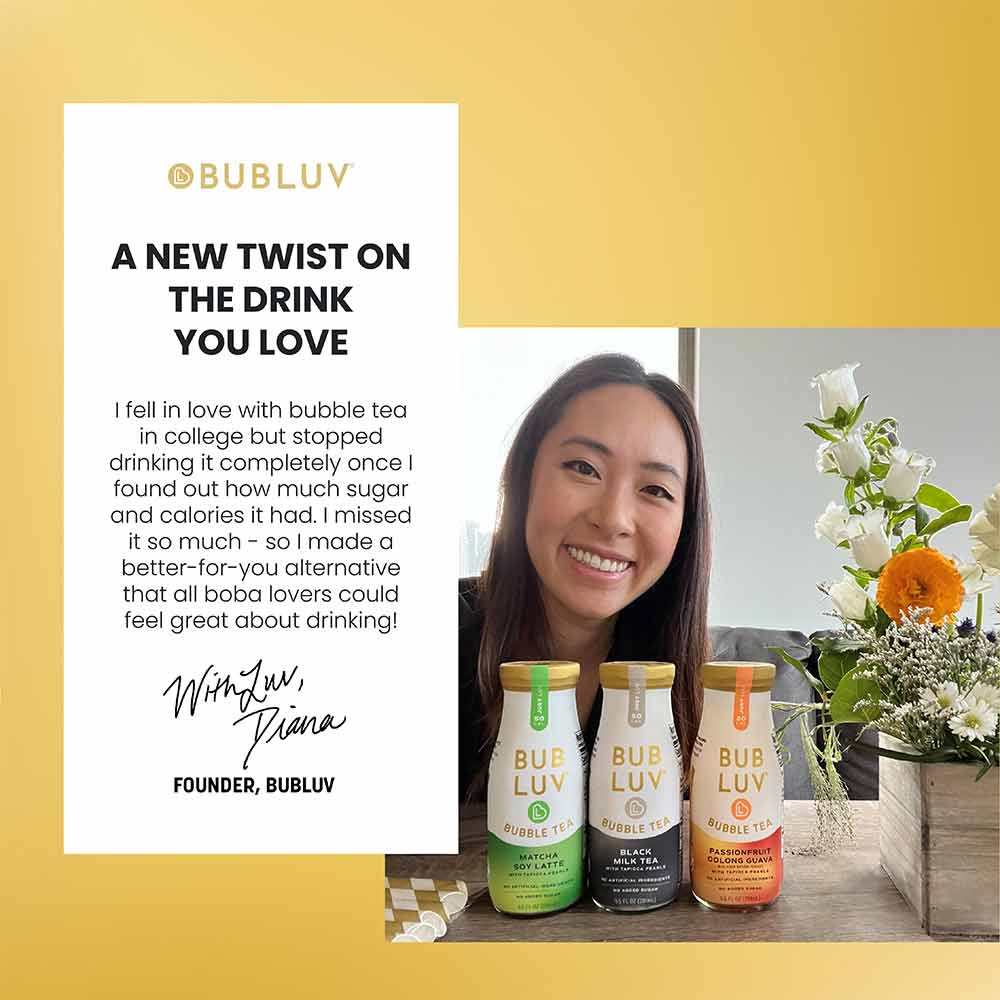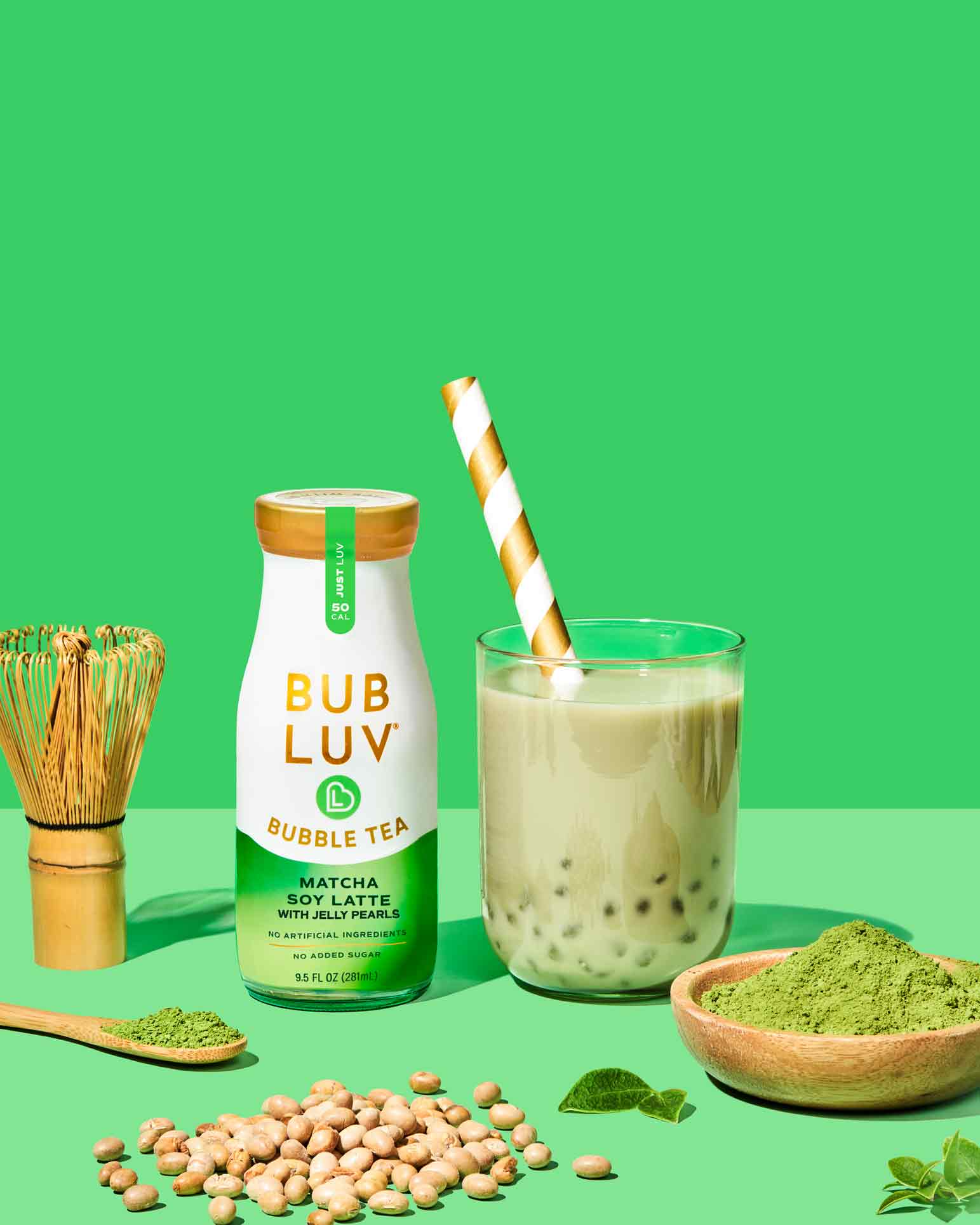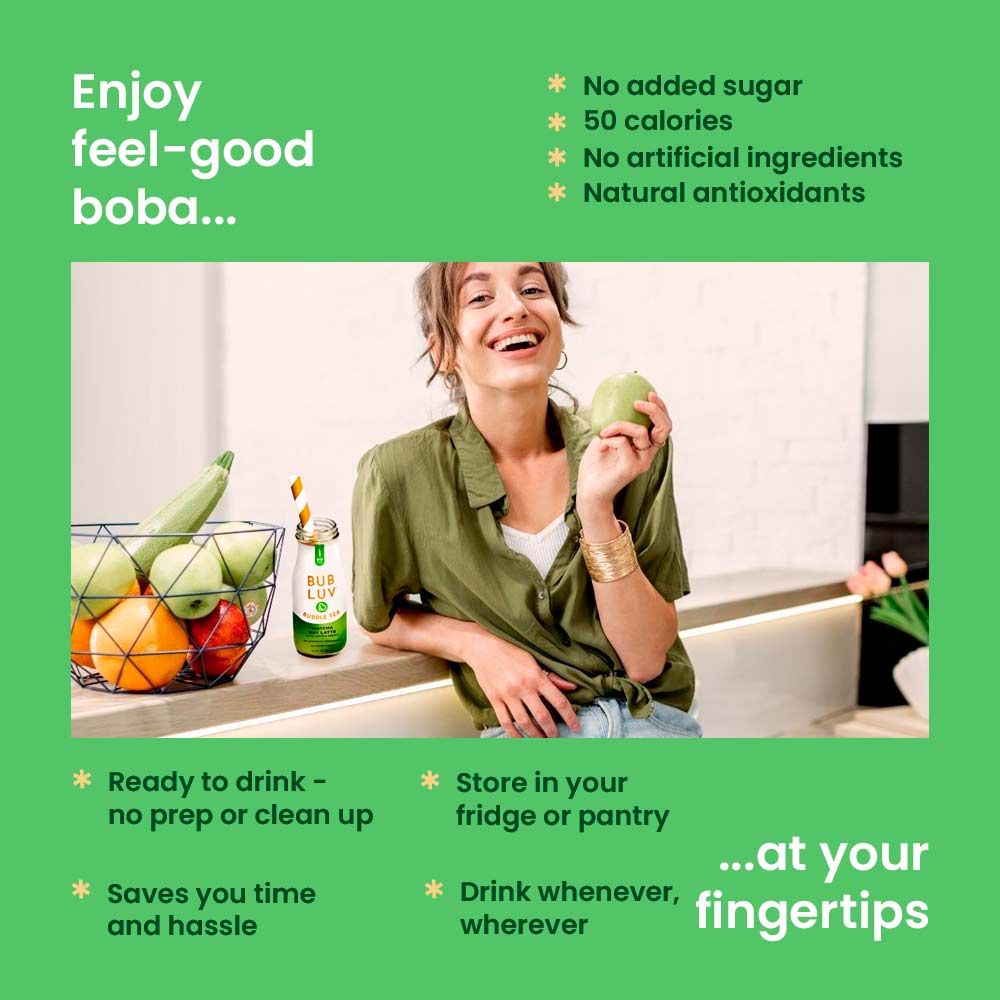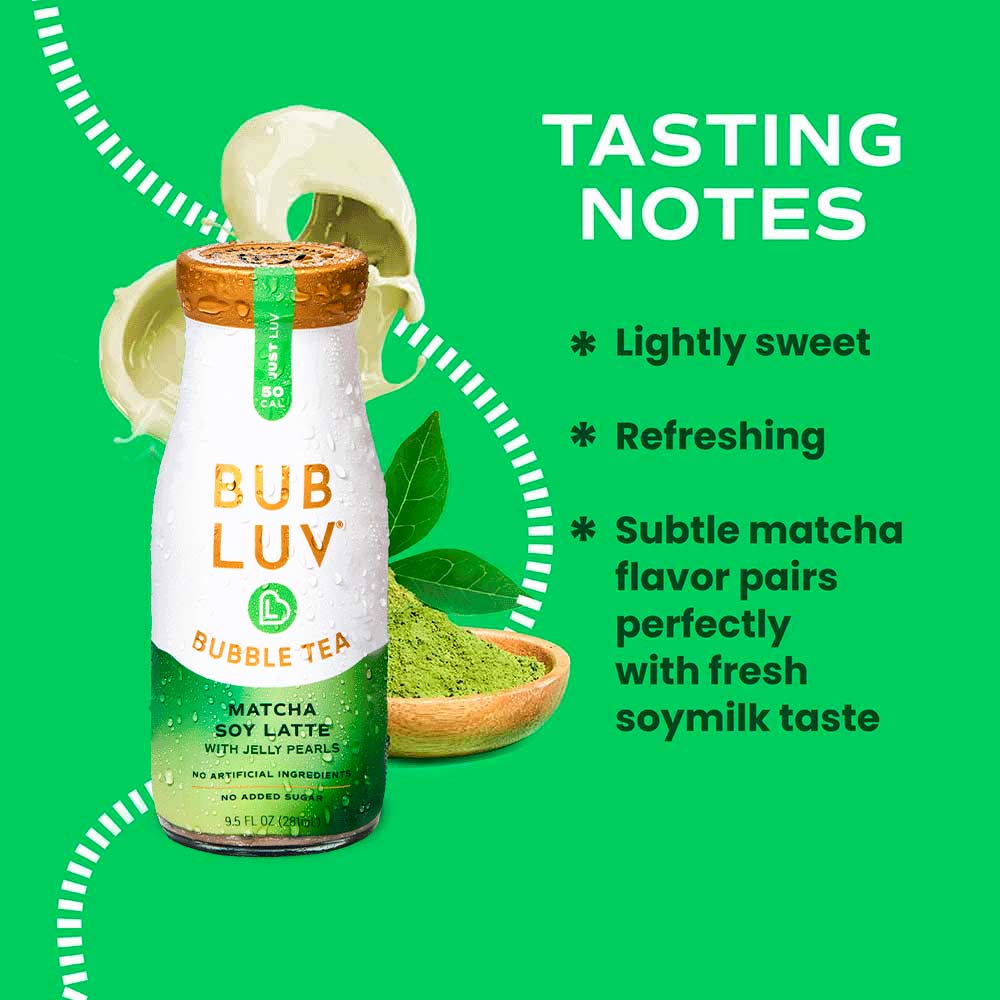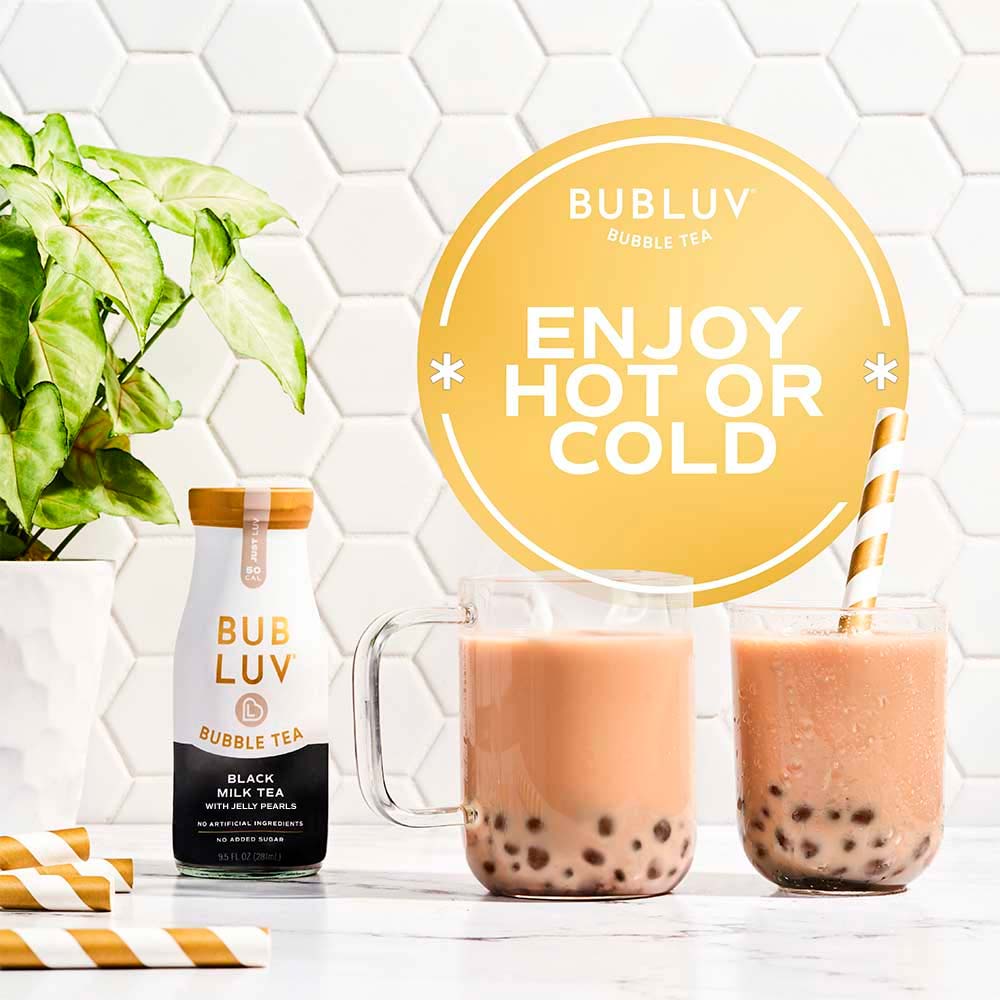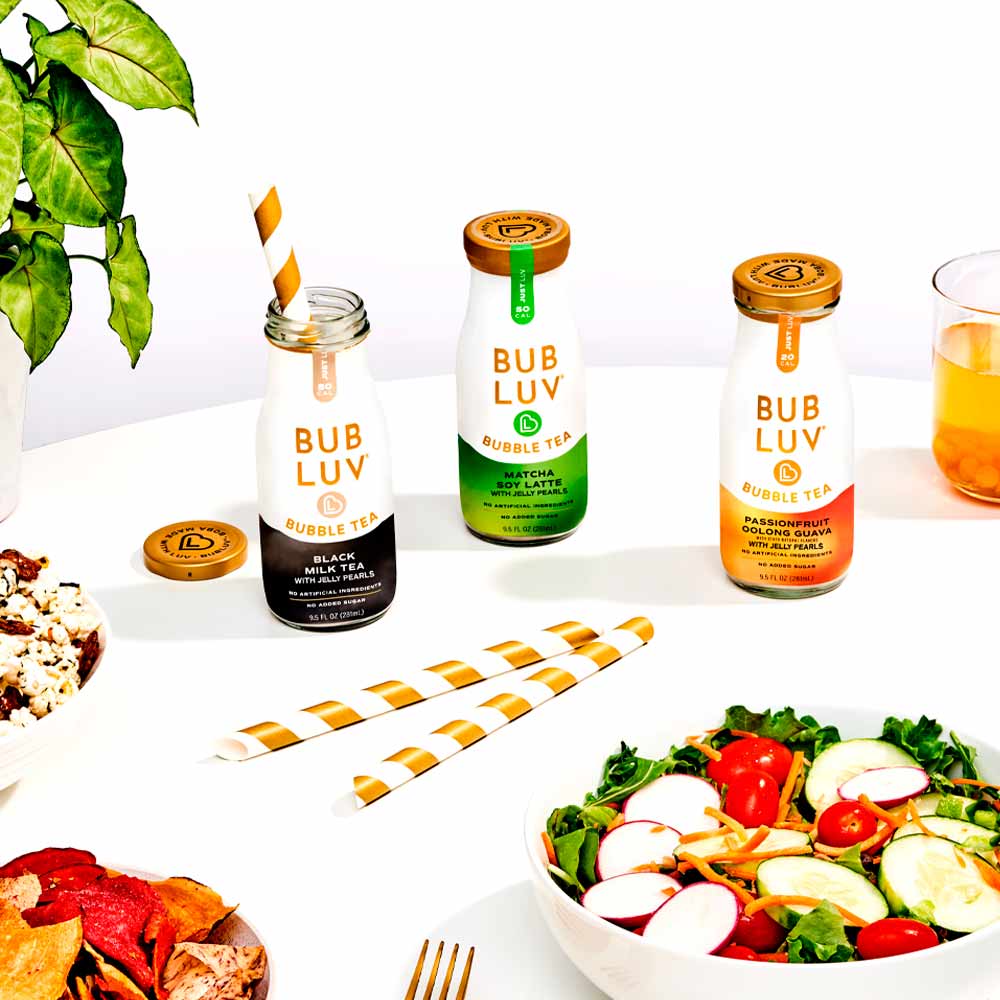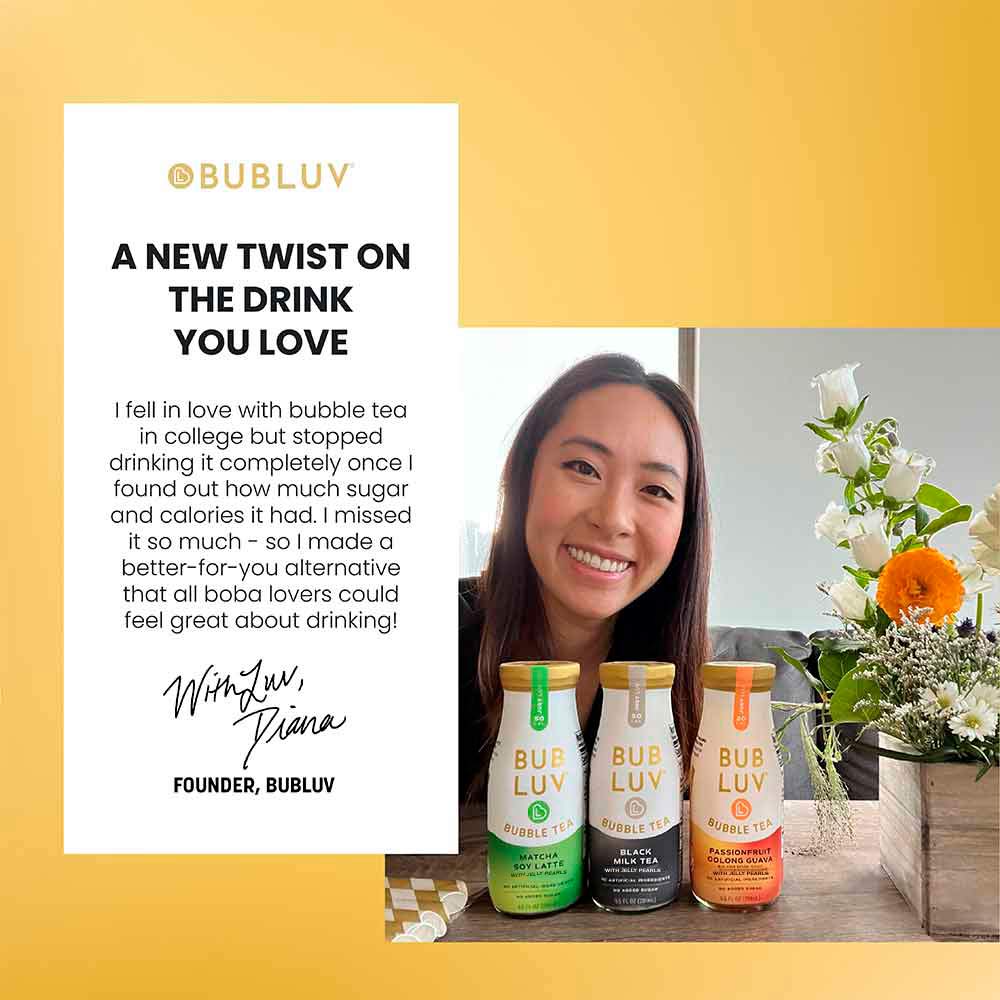 Matcha Soy Latte Bubble Tea with Jelly Pearls
"The soy milk makes it smooth and creamy. Refreshing drink anytime!"
Subtle matcha pairs perfectly with fresh soymilk taste
50 Calories  |  No Added Sugar  |  No Artificial Ingredients 
Matcha Soy Latte Bubble Tea with Jelly Pearls
"Usually I find Black Milk Tea too creamy and heavy but this is nice and light."
The Black Milk Tea tastes really good. For the amount of calories, this is appealing."
FAQ
What is BUBLUV® Bubble Tea?
BUBLUV® Bubble Tea is a convenient, better-for-you bubble tea alternative that you can keep in your pantry or fridge to satisfy your boba craving any time it hits. Our boba comes in three delicious varieties - enjoy our takes on the classic Black Milk Tea and Matcha Milk Tea, or explore the new flavors you'll find in Passionfruit Oolong Guava.

With no added sugar, no artificial ingredients, and less than 50 calories a bottle - it's the new boba you're bound to LUV!
Why should I drink BUBLUV® Bubble Tea?
BUBLUV® Bubble Tea is a delicious and convenient way to satisfy your boba craving guilt-free, all in the comfort of your own home! BUBLUV® has the tastes and textures you want in a true bubble tea but cuts the high calories, added sugar, and artificial ingredients you don't.

Plus, our teas are a source of antioxidants and fiber for a nutritional plus-up! Not to mention keto-friendly and gluten free.
Does BUBLUV® Bubble Tea need to be refrigerated?
Our products are shelf stable, meaning you can store them in the pantry. Once opened, store it in the fridge and you can enjoy it up to 5 days later.
How are your products sweetened?
BUBLUV® Bubble Tea is sweetened with a blend of monk fruit extract and erythritol (naturally found in fruits and veggies), so you get the taste of sugar but with fewer calories and negative health effects. Most importantly, your blood sugar won't spike like it does when you ingest any form of sugar. That means every person, regardless of sugar restrictions, can enjoy BUBLUV® Bubble Tea.
What does BUBLUV® Bubble Tea taste like?
Our boba teas are delicious, light, and refreshing. Each variety has full flavor that only comes from loose leaf tea and are just a touch sweet (never overly sweet!). Get BUBLUV® today and try it for yourself!
What do the tapioca pearls taste like? Are they as chewy as the boba from the boba shop?
BUBLUV®'s tapioca pearls are a blend of tapioca starch and konjac (an Asian root vegetable) to cut the carbs and calories. 👊 With the addition of konjac, our tapioca pearls aren't quite as chewy as those you'd get at the boba shop, but we're confident that they'll satisfy your sip-and-chew craving!
Shipping
Do you ship internationally?
At this time, we do not ship internationally outside of the U.S. but that may change as we grow!
About Us
A Note from Our Founder
BUBLUV® Bubble Tea is a great-tasting boba alternative that was created to fit in with your healthy, on-the-go lifestyle.

I have 10 years of experience working on iconic food brands like Green Giant, where I led the creation of over 20 healthier versions of American favorites like cauliflower pizza and riced cauliflower.

My dream is to create healthier takes on Asian-inspired favorites.

So I put my know-how to work and after 2 years and over 120+ recipes later…I'm so excited to share with you BUBLUV® Bubble Teas in three super delicious flavors. I hope you enjoy them!
All the Flavor You Love, None of the Stuff You Don't
We put everything into creating the drinks and dishes you'll love, without the stuff you don't. Because with a whole world of flavorful foods to draw from, we believe you don't need added sugar or anything artificial to satisfy a healthy appetite.
Your Support Matters
As a woman and minority owned business, we feel so fortunate to have the opportunity to express ourselves and change the world through business ownership. Whether or not you choose to buy BUBLUV, thank you so much for your support and interest - it means a ton!